Black Onyx Acupressure Bracelet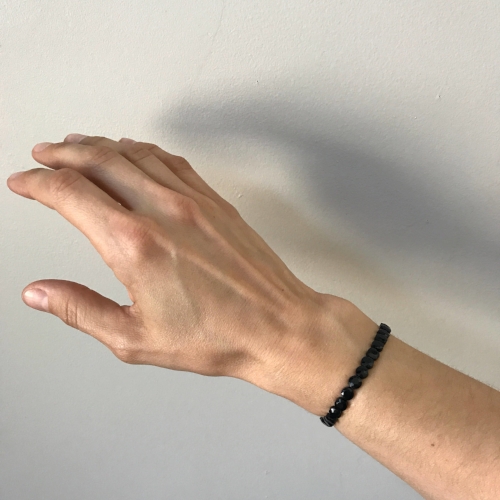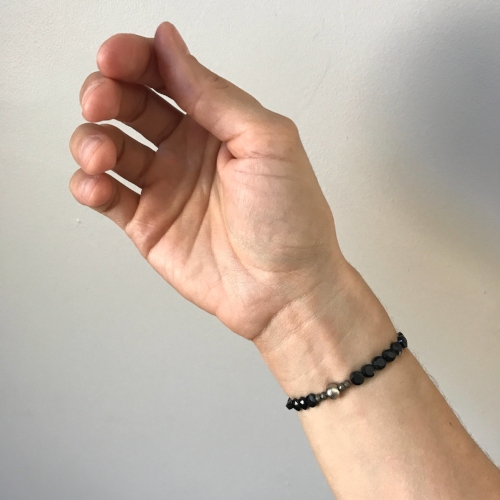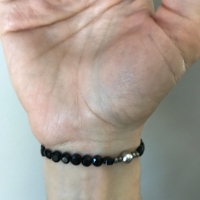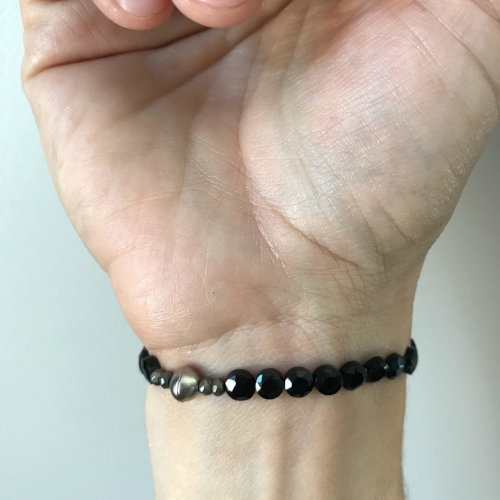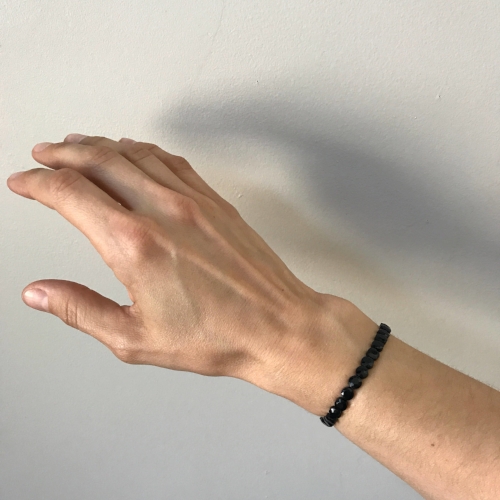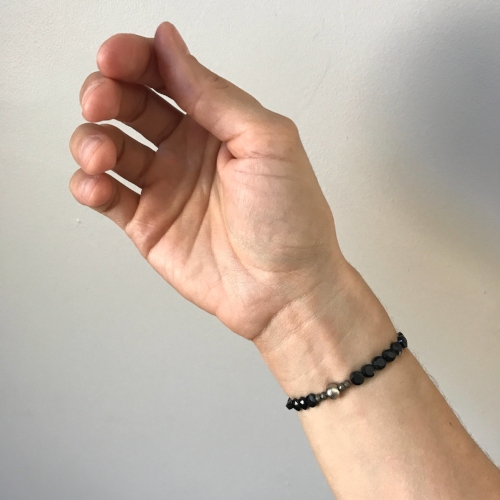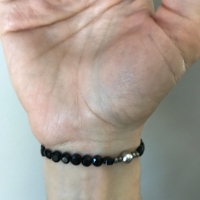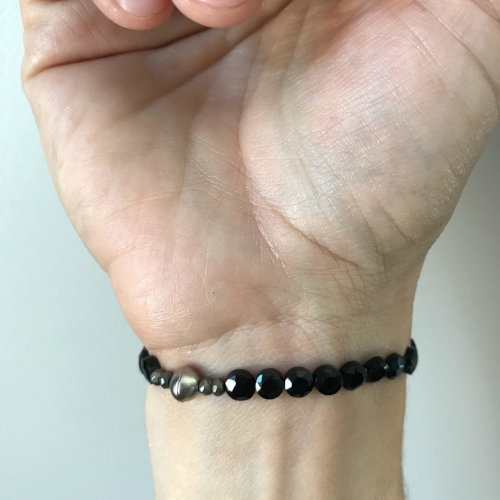 Black Onyx Acupressure Bracelet
Stylish and easy to take on and off, you'll want to wear this gorgeous acupressure bracelet every day! Gorgeous and sweet 5mm faceted black onyx beads wrap around the wrist to a clasp surrounded by elegant faceted pyrite.

The best part is, it works!

Acupressure and magnet therapy are used to stimulate the point PC-6 (traditionally used for nausea, motion sickness or upset stomach), and can also be used on the point H-7 (for anxiety, insomnia, or neck pain), L-9 (for allergies, to release sadness, or improved breathing) or PC-7 (for anxiety or carpal tunnel).

This bracelet should fit snugly and is custom sized to fit you perfectly. To measure for the point PC-6, take a piece of string and wrap it around your wrist 3 fingers up from your wrist crease. If you want it to fit the points along the wrist crease, then measure there.

Mark the string, then measure it in inches. Your bracelet will be made to this size, so leave the measurement in the comments with your order!

The magnetic clasp should be kept out of water and should NOT be used by people with pacemakers.

Disclaimer: For all health related issues, consult your doctor. Not for use for people with pacemaker or other electrical device. These statements have not been evaluated by the FDA. These products are not intended to diagnose, treat, cure or prevent any disease. Product description is informational only.