Licorice Hydrating Cream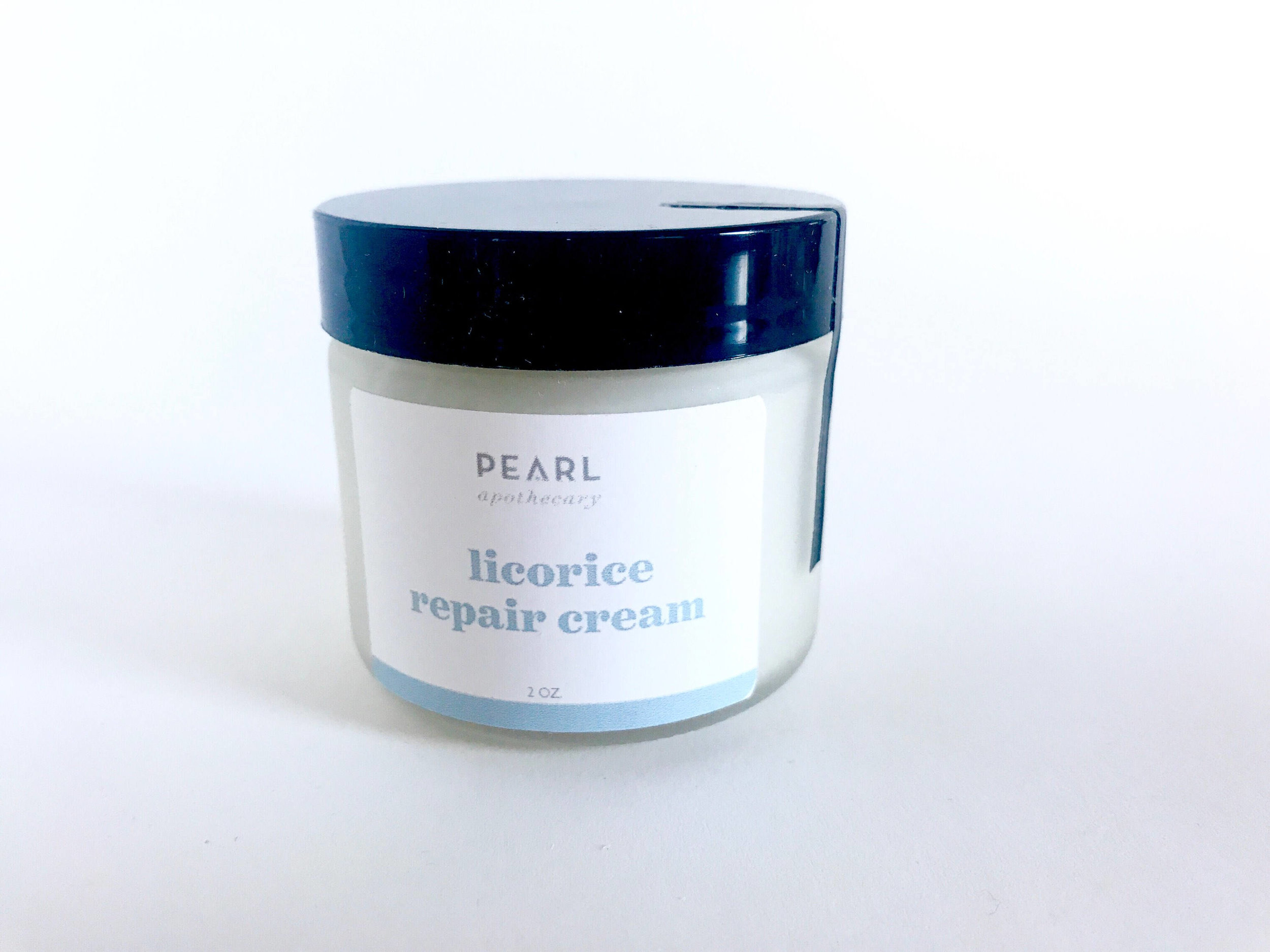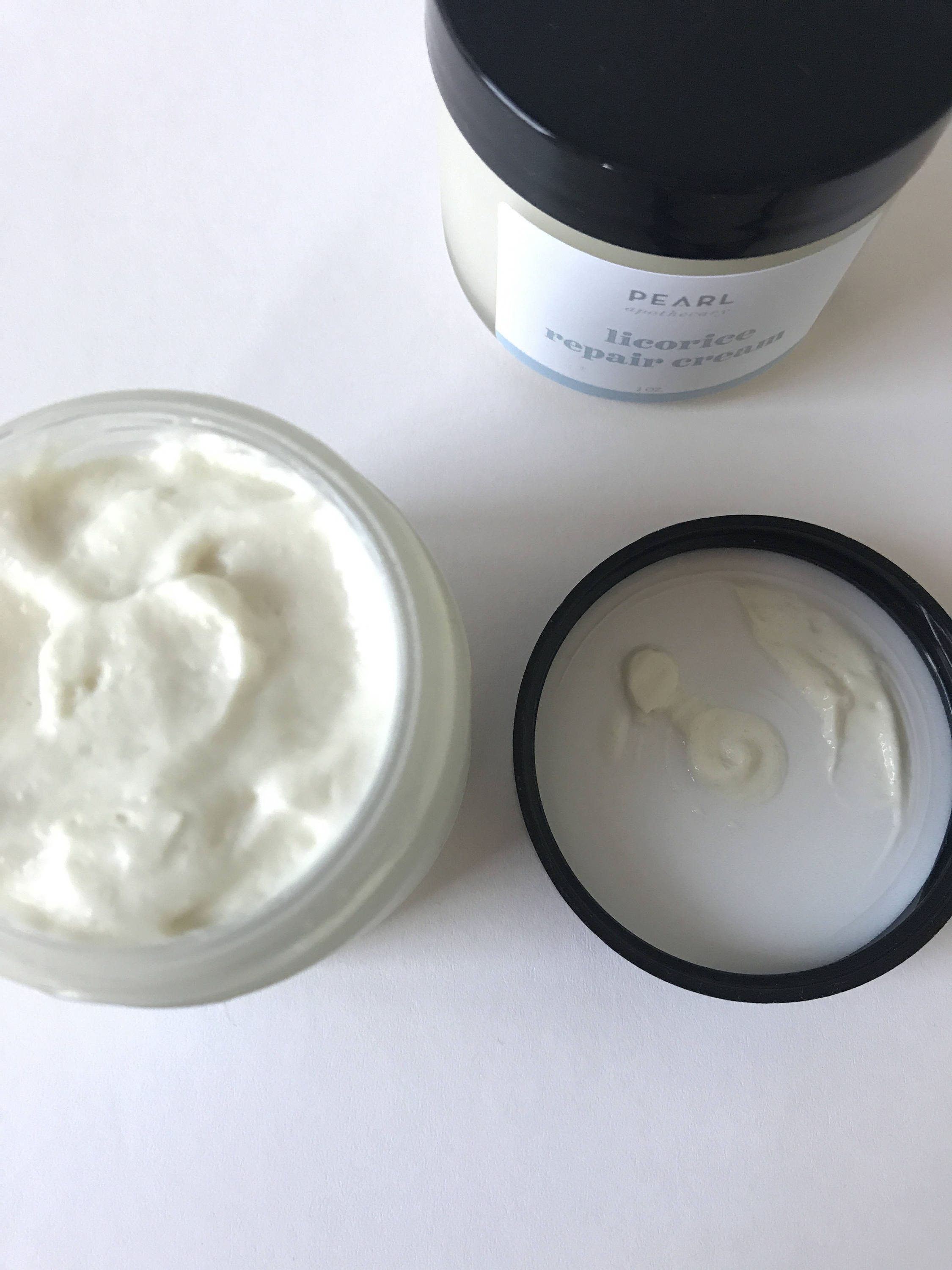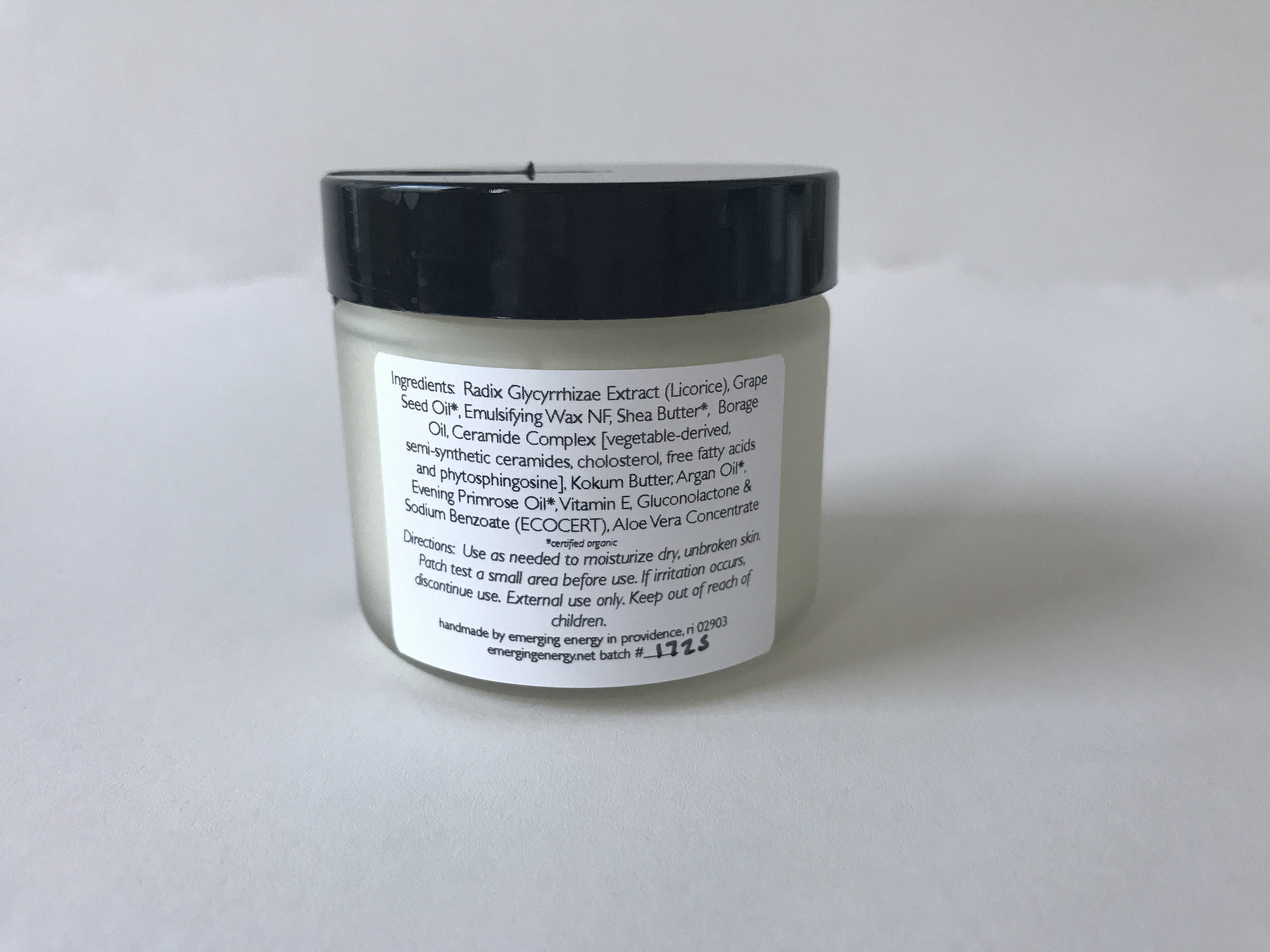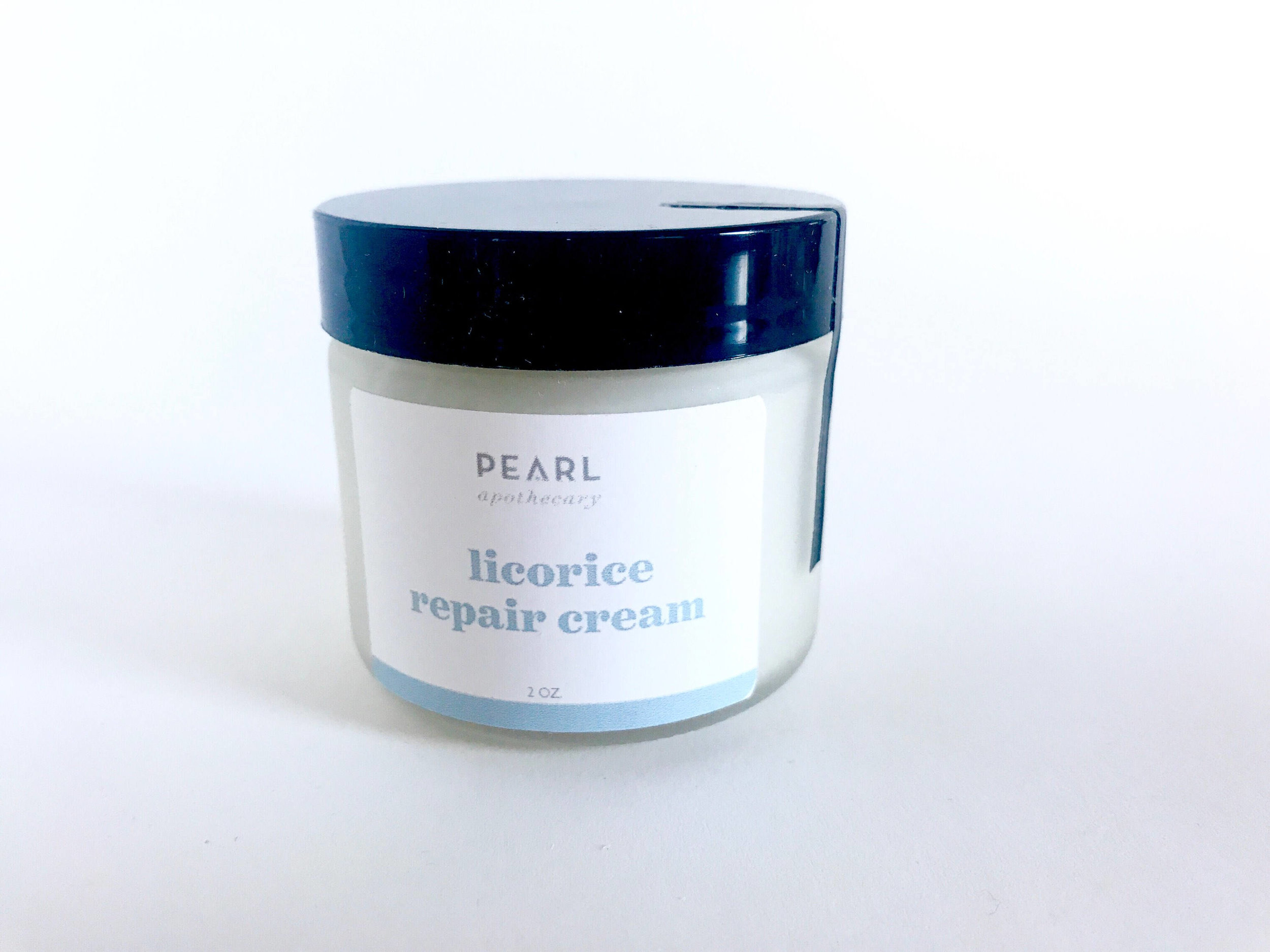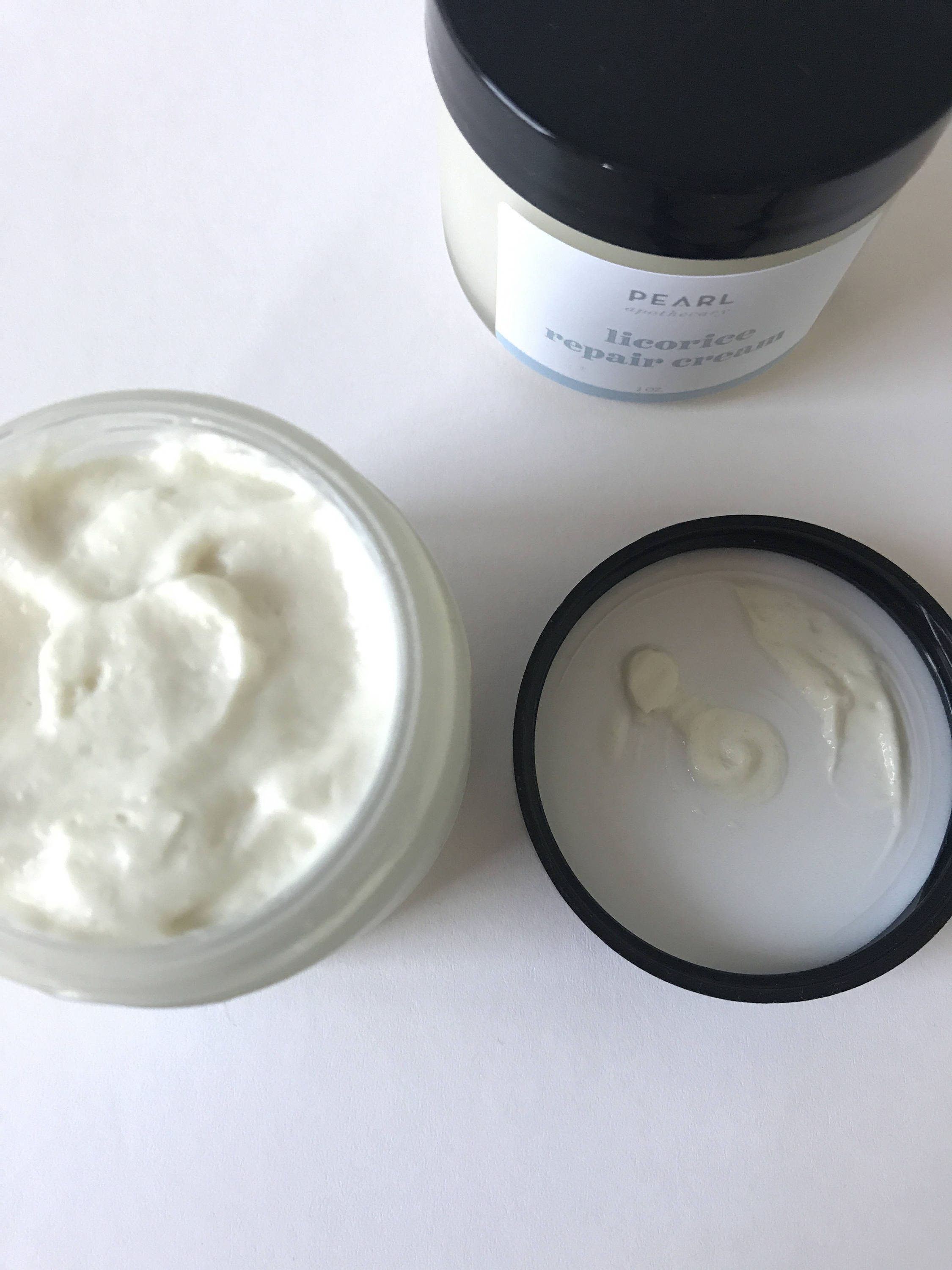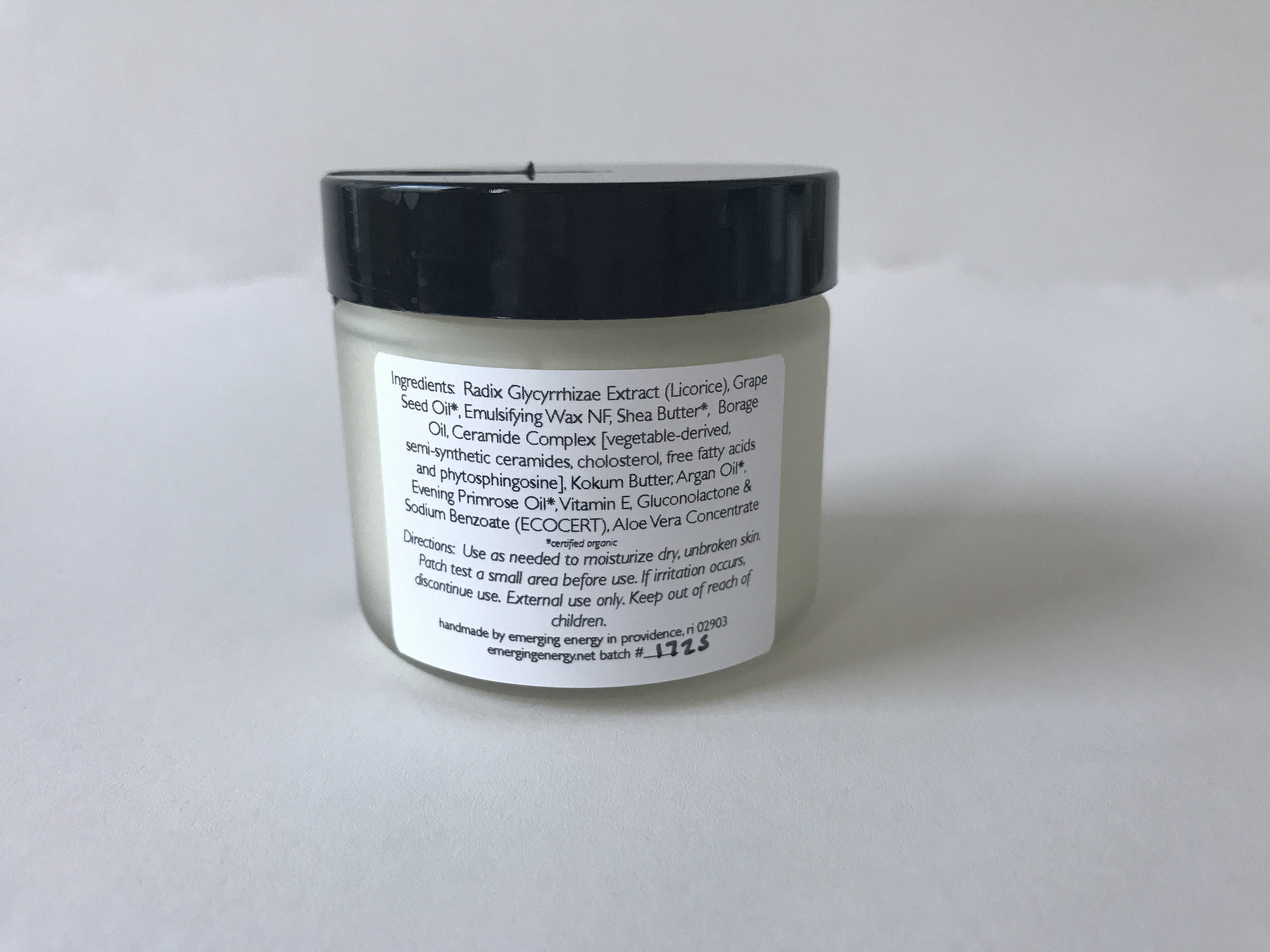 Licorice Hydrating Cream
Licorice Repair Cream repairs the barrier of your skin using ceramide complex, hyaluronic acid, and precious oils rich in essential fatty acids.

Licorice root is one of the most commonly used herbs in Chinese Medicine. On the skin, it's known for its moisturizing and lightening qualities. More recently, studies have shown it to have a cortisone-like function, which shows how useful it is to calm the skin.

Nutrient packed Shea and Kokum butters deeply nourish dry flaky skin with their high essential fatty acid content and deliver vitamins A and E directly to the skin. GLA rich Hemp Seed Oil calms the skin while Jojoba and Meadowfoam Oils revitalize the skin and improve elasticity. Sea buckthorn oil provides carotenoids and essential fatty acids to skin.
Licorice Hydrating Cream makes a great day or night cream and may be useful to moisturize inflammatory skin disorders such as dry eczema and psoriasis.

While it contains no added fragrance, the cream has a very light, earthy scent. This earthy scent doesn't last long, but the moisture and skin benefits do!

no colors, no parabens, no added fragrance, vegan, not tested on animals

Disclaimer: For all health related issues, consult your doctor. These statements have not been evaluated by the FDA. These products are not intended to diagnose, treat, cure or prevent any disease. Product description is informational only.