Quartz, Vintage Enamel "double happiness" and Lapis Bracelet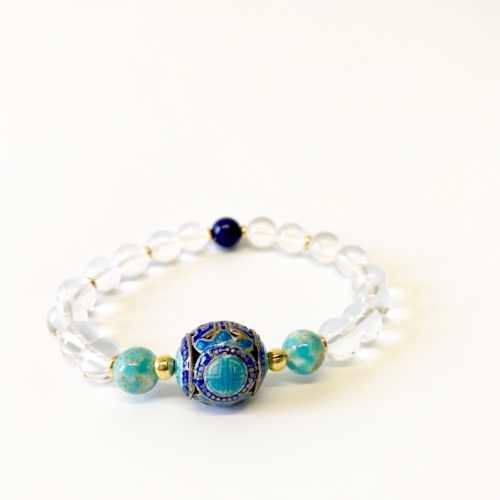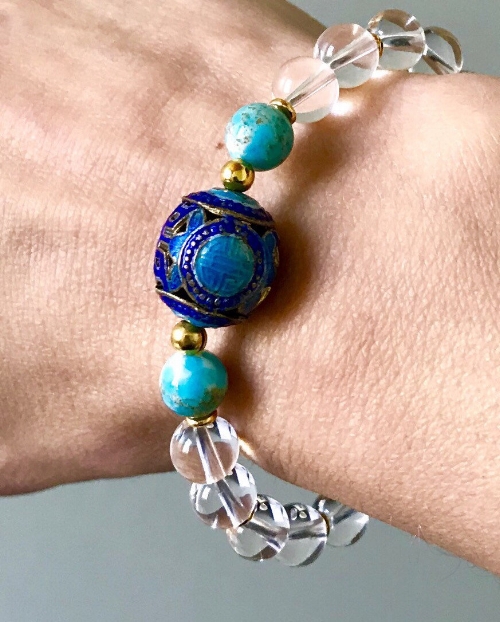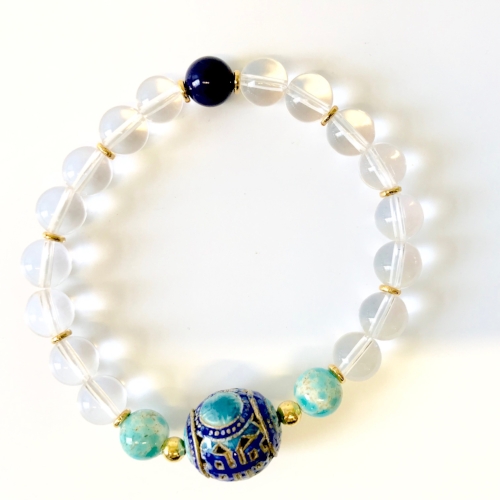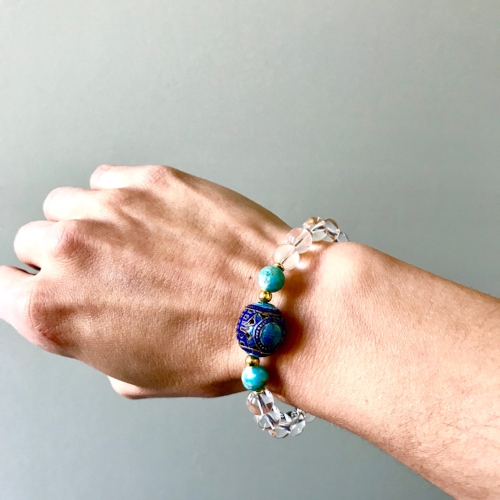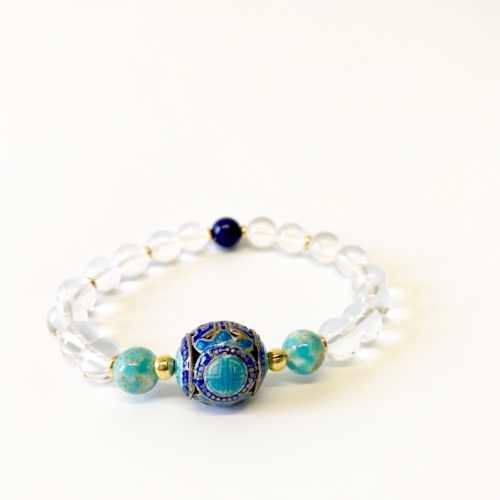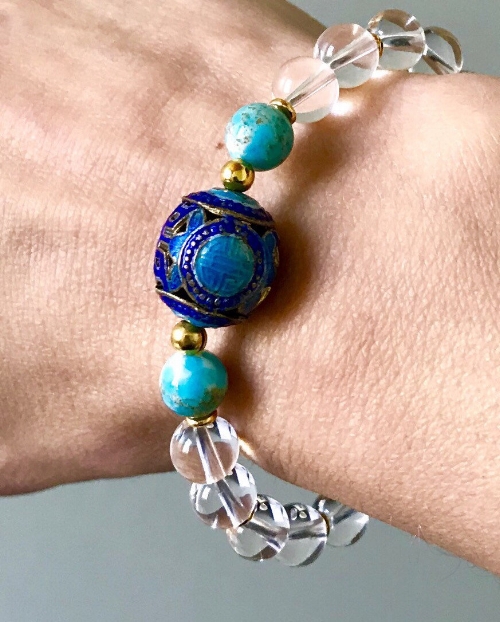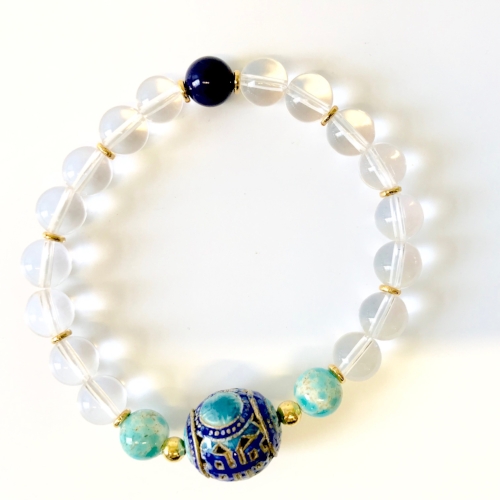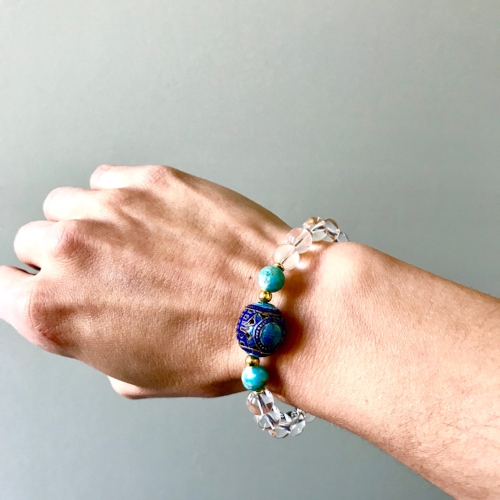 Quartz, Vintage Enamel "double happiness" and Lapis Bracelet
This focus bead features the Chinese character for "double happiness" meant to instill well wishes and an optimistic outlook. Turquoise and cobalt enamel with gold outline has exquisite detail. I've carried this bead in my collection for 20 years.. just waiting for the right use! It is flanked by turquoise color porcelain beads.

Clear quartz amplifies other stones. These beautiful crystals are clear, round and measure 8mm.

Lapis is a stone of truth. Lapis encourages honesty of the spirit, spoken and written word. Wear it for all forms of deep communication and to activate the higher mind.

Bracelet measures 7" on pre-stretched high quality cord and has gold accents throughout.

This is one of a kind but can be made bigger or smaller!