Acupressure bracelet- Pyrite and Aquamarine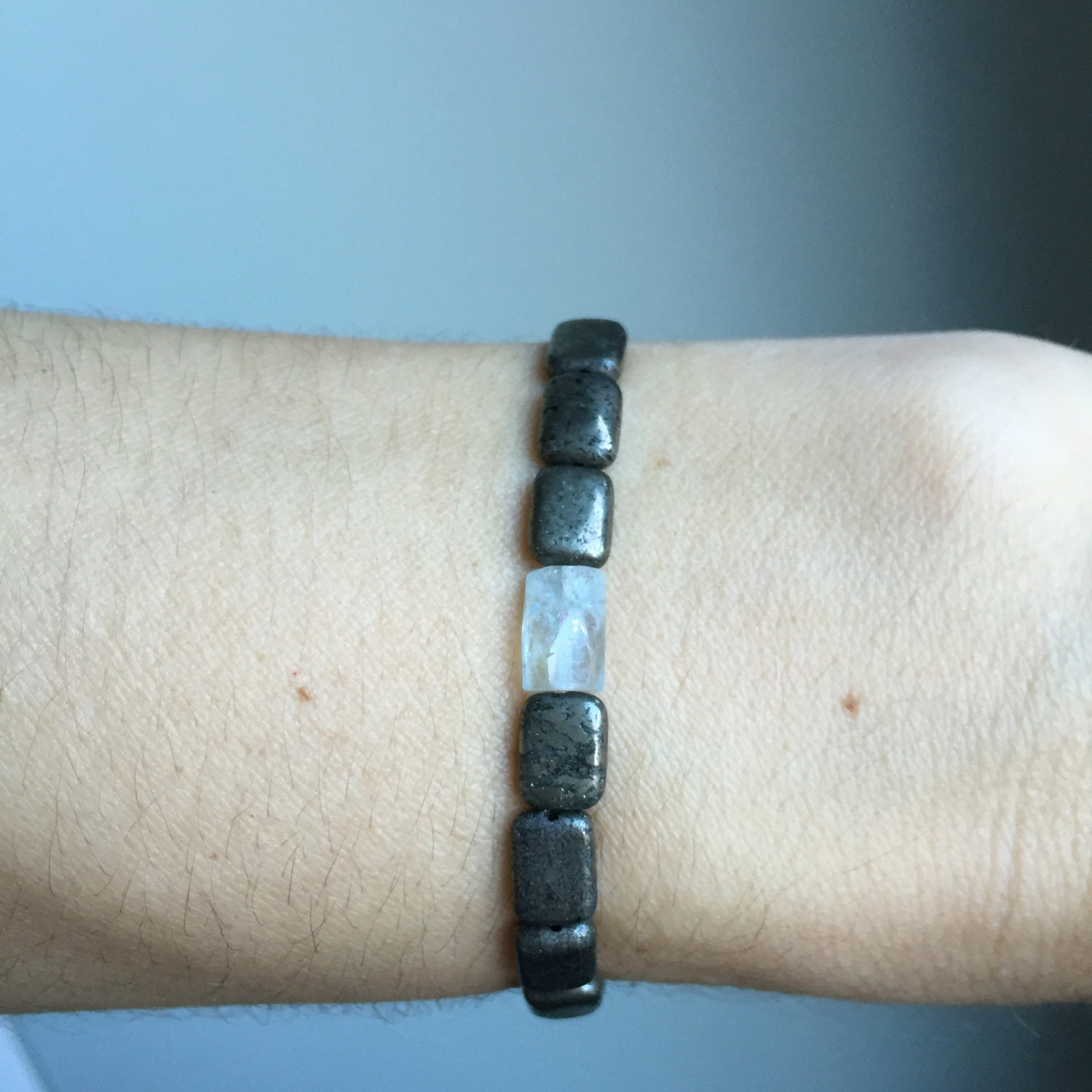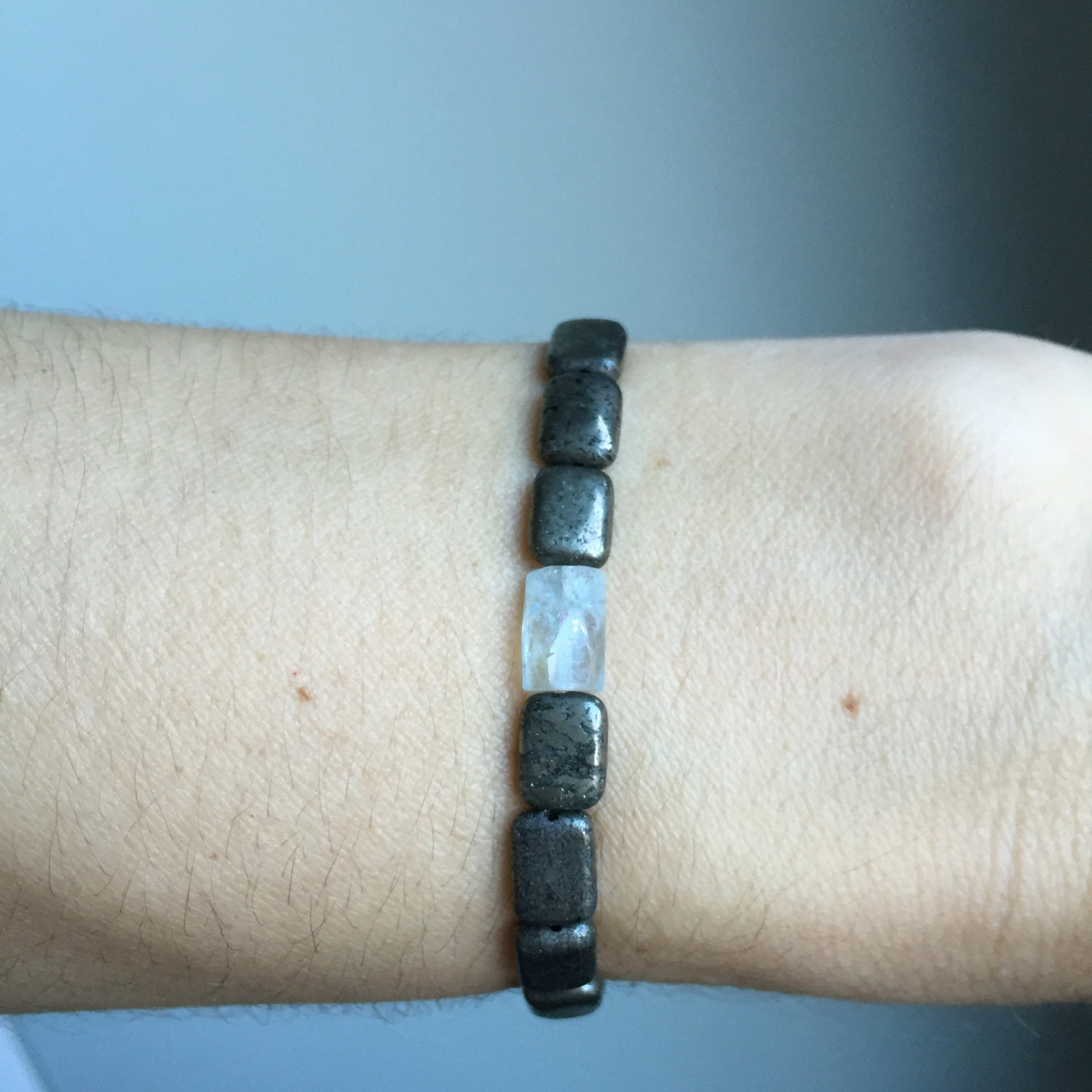 sold out
Acupressure bracelet- Pyrite and Aquamarine
Designed and made by a Doctor of Acupuncture, this gorgeous bracelet features flat rectangular pyrite, an off center faceted aquamarine, and sterling silver components and provides beautiful and effective relief from nausea. Adjustable bracelet in two sizes.

PC-6, also called neiguan (inner gate), is a primary acupuncture point to harmonize the stomach to treat nausea and vomiting. It also calms the spirit. This can be very helpful in cases of motion sickness, travel sickness, chemotherapy induced nausea, and morning sickness.

Acupressure is a very effective way to stimulate this point. Magnets are another means. The Inner Gate magnetic acupressure bracelet uses both to provide a gentle yet powerful activation. For even more stimulation, as needed, you can apply gentle pressure to the magnetic bead. Proper location is key to stimulating this point.

Locate PC-6 by using three middle fingers and place the edge of your wrist. At the edge of the third finger up from the wrist, in between the two major tendons, you have the point. See the diagram!

Measure your wrist at PC-6 to ensure a proper fit. It should be snug so it stays in place. After you find your proper size with the adjustable clasp, you can trim the excess chain with sharp scissors if you prefer!

ALWAYS REMOVE THE BRACELET USING THE CLASP.

Smaller sizes can be made via custom order.

Disclaimer: For all health-related issues, consult your doctor. Not for use by people with pacemaker or other electrical device. These statements have not been evaluated by the FDA. These products are not intended to diagnose, treat, cure or prevent any disease. Product description is informational only.